9th Dental Students' Scientific Symposium – Proceeding Book
Front Cover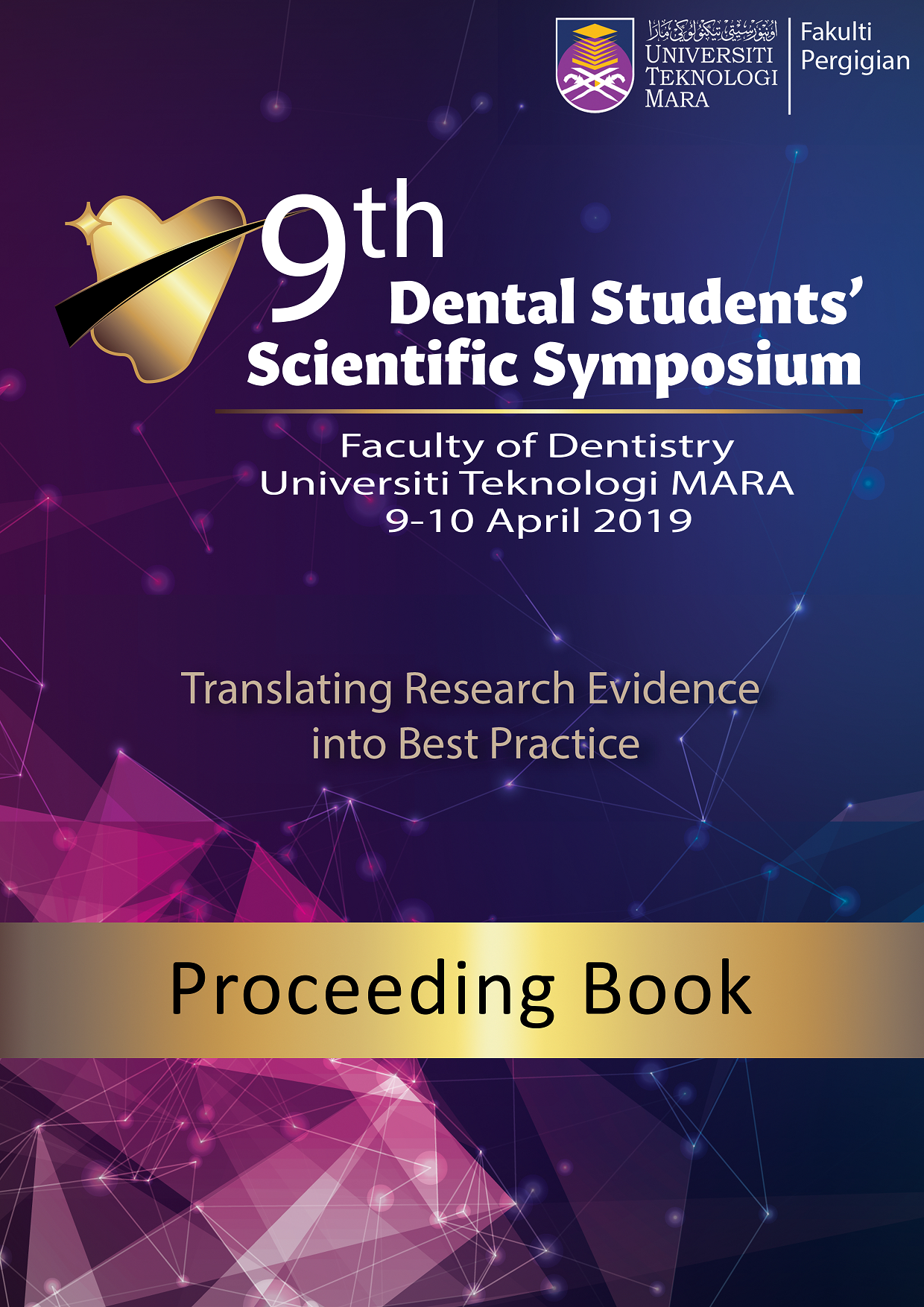 0.1

Inner

The paper appearing in this book compose of the technical conference cited on the cover and title page of this volume. Please use the following format to cite material from this book:
Author/s "Title of paper", Proceedings of 9th Dental Student's Scientific Symposium,
Malaysia (Malaysia, 2019), pp. page numbers.


9th Dental Students' Scientific Symposium – Proceeding Book
Volume 1 | 2019

ISBN Proceeding Book: 978-967-17051-0-0

Published by
Faculty of Dentistry,
Universiti Teknologi MARA,
Sungai Buloh Campus,
Jalan Hospital,
47000 Sungai Buloh,
Selangor, MALAYSIA.
0.2

Footnote

Copyright © 2019 by Universiti Teknologi MARA (UiTM)


All rights reserved. Material contained in this proceeding book may be reproduced for educational purposes provided that both author(s) and this book are appropriately recognized; otherwise duplication is not permitted. No articles, reports, or portions thereof may be translated into other languages, published in books, journal, magazines, or any other print form without written permission from the authors and from the publisher.


Disclaimer: The statements, opinions and data expressed in the articles and reports herein are those of the author(s) and not of the publisher and the editor(s). The publisher and editor(s) disclaim responsibility for any injury to persons or property resulting from any schemes, methods, instructions, or ideas referred to in this proceeding book.